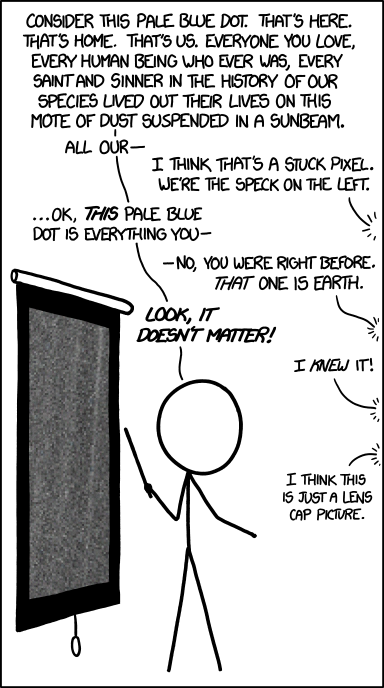 Hope your week is going well so far.  Coming to you from around the campfire this week, here's the blog round-up:
Reaction to release of draft Statewide Economic Impact Study yesterday was swift:  ""We are pleased to see this exhaustive study has found the BDCP to be a potential economic boon for California. Water supply reliability and jobs are two of the most important aspects of California's well being and it is encouraging that the BDCP is linking these two interests for the state's benefit," said Terry Erlewine with the State Water Contractors.  ""The report is good news for a state that has struggled under the weight of economic difficulties and high unemployment. These numbers provide hope for Californians who are unemployed or underemployed. They also provide hope for businesses that want dependable resources to help them grow. And the certainty of a water supply for thousands of farms means that California consumers will continue to find locally grown fresh fruits and vegetables in the market," said Mike Wade with the California Farm Water Coalition.  "California's primary water delivery system is vulnerable to earthquakes and the impacts of climate change, and Governor Brown's Delta water plan clearly delivers a strong return on investment," said Rich Atwater, executive director for the Southern California Water Committee.  "This isn't a complete analysis.  This is a whitewash.  It glosses over the profound fiscal burden this boondoggle will impose on urban ratepayers south of the Delta, while exaggerating the benefits.  And it isn't fooling anyone.  Even the primary beneficiaries of the Twin Tunnels – the corporate farmers of the western San Joaquin Valley and the big urban water districts of the South State – are getting cold feet about this project.  Dr. Sunding's report is a Hail Mary pass," said Carolee Krieger in a joint C-WIN, CSPA, and AquAlliance press release.  "The Brown Administration is refusing to follow its own guidelines for determining whether a project's benefits outweigh its costs," said RTD Executive Director Barbara Barrigan-Parrilla. "The latest report perpetuates the biased, fragmented analysis that is no substitute for the comprehensive benefits-cost analysis any other project would be required to perform. If this weren't the governor's pet project, the Peripheral Tunnels would be rejected by the Dept. of Water Resources, based on its own guidelines," said Barbara Barrigan-Parilla from Restore the Delta.
Inflating costs .. and benefits?  The Delta National Park blog points out the tendency of costs to rise:  "The point I wished to raise in my last post was that the overall program costs of large-scale infrastructure projects (bridges, tunnels, highways, etc.) nearly always end up being much more than the estimates that are attached to them during the planning / public hearing stages.  …  "  So what about those benefits?  Read more from the Delta National Park blog here:  Magic inflating benefits
Restore the Delta responds to the State Water Board's enactment of Term 91 conditions in a series of posts:  The water rights shuffle, But at least this means better water quality, right?, But fish will benefit, right?, and BDCP will make this all worse.
The Courtland Pear Fair and the BDCP:  A fun time for all on a perfect Sunday afternoon in the Delta, but something else is lurking:   " … While the family atmosphere continues to provide one of the most care-free and easy going festival experiences known to man – a new air has swept through the small Delta town of Courtland. That air is the united front residents have established against the Bay Delta Conservation Plan (BDCP) and the proposed water grab from the state water agencies and big agribusiness on the west side of the San Joaquin valley. … "  Read more from the River News Herald here:  Pear Fair ground zero for tunnel impacts:  Residents stand up to BDCP
Jerry Brown's secret plan:  Burt Wilson at the Public Water News Service lays out his case and writes:  " … What this all adds up to is the BDCP's twin tunnel project is on very shaky ground and might very well fail. FAIL? You bet. Those of us who have been fighting the BDCP's twin-tunnels project from the beginning knew it was preposterous then and now it has been hoisted on its own petard–science.  Jerry Brown knows this and like all good generals (and even the bad ones) he has a backup plan ready to go. ... "  Find out more details here:  Jerry Brown's Secret Plan if the  BDCP fails! Plus video proof
Predation in the Delta: The Fishbio blog reports the recent Department of Fish and Game workshop on salmon predation.  One of the key findings was that "the underlying physical and biological environment of the Bay-Delta system has changed drastically in the past 50 years. Such changes include substantial shifts in community composition in fish, invertebrate, and plant communities in the watershed (Brown and Michniuk 2007), a decrease in overall turbidity, and extensive modification of channel configuration and shallow water habitats-all of which can affect predation dynamics."   Or, in other words,like everything in the Delta, it's just not that easy.  Get the full rundown here from the Fishbio blog:  State of the science on fish predation
Assemblyman Rendon's inspiration for accountability and the water bond: In a word, Bell:  " … "I come from a district where half the cities have former councilmembers in jail," says Rendon, a freshman Assembly member who is the new representative of a southeast Los Angeles district that has become synonymous with political corruption–most notably in the city of Bell, where five former city councilmembers were recently found guilty of stealing millions of dollars in public money.  "From my standpoint," says Rendon, who spent his career as an environmental champion and early childhood education advocate before taking office, "what I'm really about is accountability and credibility." … "  Read more from the California Economic Summit Blog here:  Viewpoints – Anthony Rendon: How to bring accountability to the state water bond
A grand jury report with good news?  The idea of a grand jury investigation would have most shaking in their shoes, but the end result was good news for Butte County:  The grand jury wrote: " … Our conclusion is that the Butte County water districts, agencies and county departments that we reviewed are doing an efficient job managing water distribution. There are future potential problems in water supply that need to be brought to the attention of the county's residents. Lack of storage capacity, the decline of the Tuscan Aquifer elevation and increased demand from out-of-county interests may jeopardize our water resources." … "  Read more here from the Northern California Water Association:  Good Water Management in Butte County
Stockton and rising sea levels:  According to Climate Central, Stockton could be 50% underwater by 2051 if efforts to reduce greenhouse gases aren't put into action:  " … We don't know when the city would purportedly end up halfway underwater, but such a fate is inevitable if we don't make progress at curbing climate change by 2051, Climate Central says. In fact, of the four carbon scenarios provided, only the most aggressive reduction plan spares the city. Scary, huh? … "  Well, maybe not …. Alex Breitler has more here:
Good water, bad water … depends on how you look at it.  Check it out at the Inkstain blog:  Framing clean water and kids – is the glass half dirty or half clean?
And lastly … The Trout Underground blog finally goes exploring that thin blue line on the Google map, but chose the wrong year to do it:  Oh a lot of hard work for nothing, Tom! Get the Trout Underground's verification of dry conditions in the North State here:  Small Stream Exploration (or, Reality Intrudes On My Fantasy Fishery)