New study finds climate change likely to drive many California native fish species to extinction, but alien species are likely to do fairly well: Scientists from UC Davis assessed the vulnerability of native species to climate change, and estimated their likelihood of extinction within the next 100 years, and found that 82% are likely to be driven to extinction, while only 19% of nonnative species would suffer similar fates. " …"If present trends continue, much of the unique California fish fauna will disappear and be replaced by alien fishes, such as carp, largemouth bass, fathead minnows and green sunfish," said Peter Moyle, a professor of fish biology at UC Davis who has been documenting the biology and status of California fish for the past 40 years. Disappearing fish will include not only obscure species of minnows, suckers and pupfishes, but also coho salmon, most runs of steelhead trout and Chinook salmon, and Sacramento perch," Peter Moyle said. …" Read more from PhysOrg here: Climate change threatens extinction for 82 percent of California native fish, or read the actual study here: Climate Change Vulnerability of Native and Alien Freshwater Fishes of California: A Systematic Assessment Approach
More on fish and climate change in this video from the USGS.

Counting bass on the San Joaquin River: Some might think that we know what kinds of fish and how many there are in the rivers, but it's really not that easy, writes the Fishbio blog: " … Many factors can affect the abundance of fish species, including environmental factors like flow, temperature, and contaminants, or ecosystem factors like food supply and predator abundance. Recently, there has been growing interest in how many adult striped bass (Morone saxatilis) migrate into the San Joaquin River during their spring spawning migration. … " So the Fishbio blog puts their fyke to work. Read more here: Counting bass
Department of Fish and Wildlife to hold workshops on salmon modeling tools: Tomorrow, DFW is holding a meeting to release the San Joaquin River Basin-wide Water Operations and Temperature Model (HEC-5Q) to the public. The model simulates reservoir storage, river flow and water temperature on a daily basis in the San Joaquin River and its tributaries, as well as estimates hydropower generation. The model also includes estimation of electrical conductivity (EC) on a weekly time-step. Meeting participants will be provided a website to download the model during the meeting. A second meeting to unveil a new web-based salmon simulator model will be held next week. For more information, go here: CDFW Holds Open Meetings for Public Release of Salmon Production and Water Operations Tools
How about an 'endangered aquifers list'? The Water Wired blog says if we have an endangered rivers list, why not do the same for aquifers? " … There is no question that rivers have more cachet than aquifers. They provide more than just water for human and ecosystem use. They produce power, transportation, recreation, value to real estate (riverfront property, anyone?), beauty, floods, etc. They inspire writers, poets, artists, philosophers, photographers, theologists, and the rest of us. They provide peace, serenity and enhance spirituality. Aquifers? Hmmm….Well, they provide lots of water for humans and ecosystems, and in some cases, power. Visuals? Hardly – except for the springs, lakes, and streams that they nourish. … " Read more here from the Water Wired blog: Time to Get REAL, MEAL, or TEAL! We Need an 'Endangered Aquifers List'!
Water rates and the new normal: Climate change, increasing costs, and an uncertain economy mean the historical data on supplies, consumption, and revenues can't be used by utilities to predict future conditions. A new report from the Pacific Institute aims to help with that: " … The report Water Rate Design Basics and the "New Normal" examines the rate structures and the characteristics of the new normal, which includes more uncertain water supply; new legislation, codes, and standards; and overall increasing costs to provide a safe drinking water supply. "It would make sense that the cost of providing water should be recovered through the prices customers pay to use water. But the cost of providing water varies. For example, water may be more expensive during a drought or if increased treatment is required," said Dr. Juliet Christian-Smith of the Pacific Institute, coordinator of the research. "And the total number of customers and the amount of water that they use also varies from season to season and year to year. In reality, it's extremely difficult to perfectly match the cost of providing water with the price of using water, often leading to a gap." … " Read more from the Pacific Institute here: California Water Rates and the "New Normal"
Nationwide drinking water infrastructure needs estimated to be $384 billion, says a new EPA report. That massive investment will be needed by 2030 if we are to continue to provide safe drinking water. The report assesses the needs over the next 20 years. It is mandated under the Safe Drinking Water Act (SDWA) and is used to allocate funding for drinking water programs. Read the report here: Drinking Water Infrastructure Needs Survey and Assessment, Fifth Report to Congress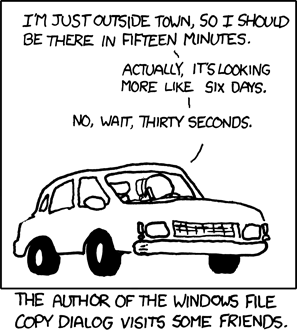 Photo credit: Today's science photo from the USGS Earth Resources Observation and Science Center, and is of the Netherlands delta region. Click here for more details.